Squirrelisimo a project by Max Ellis, he used various objects and toys and captured outstanding clicks.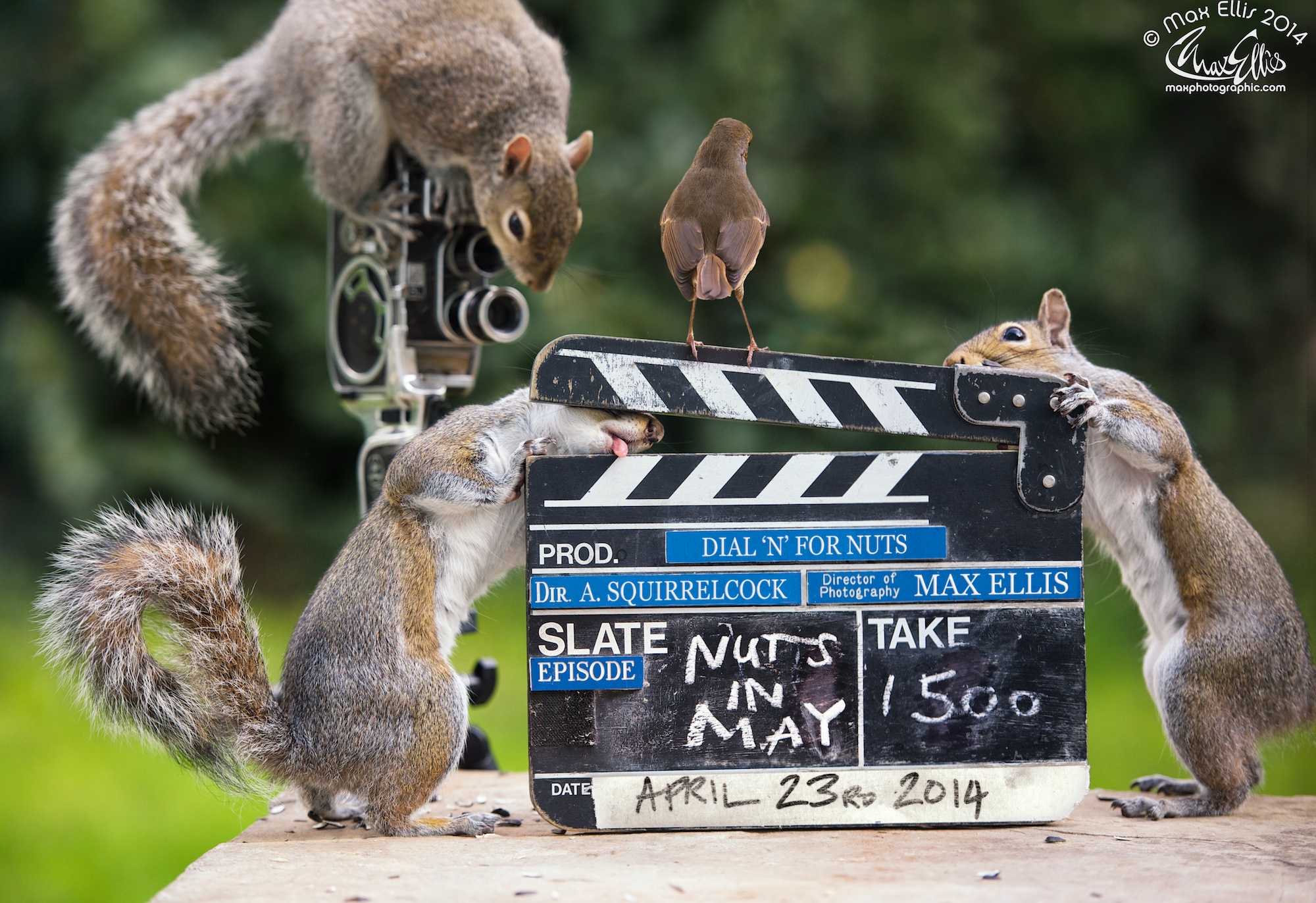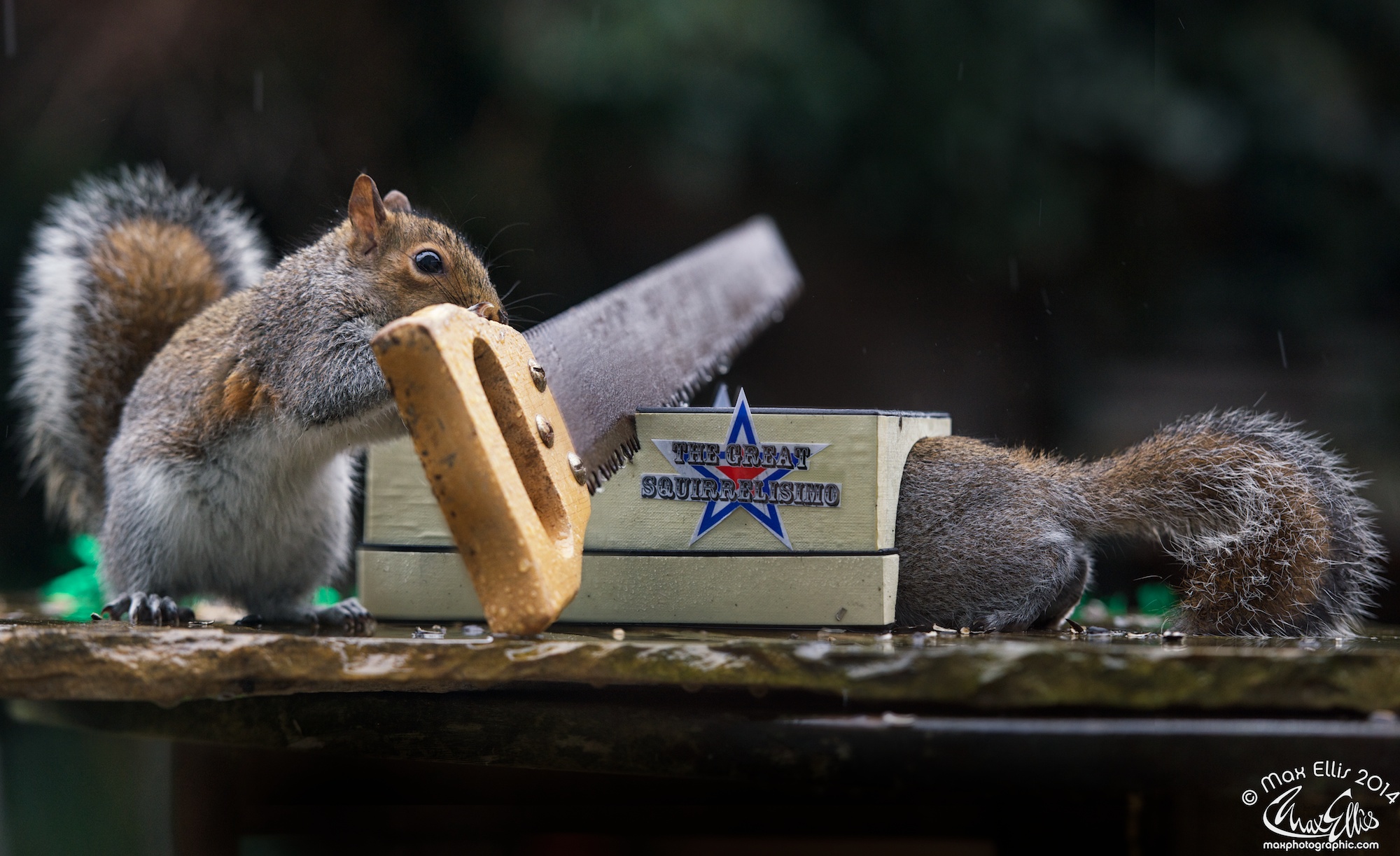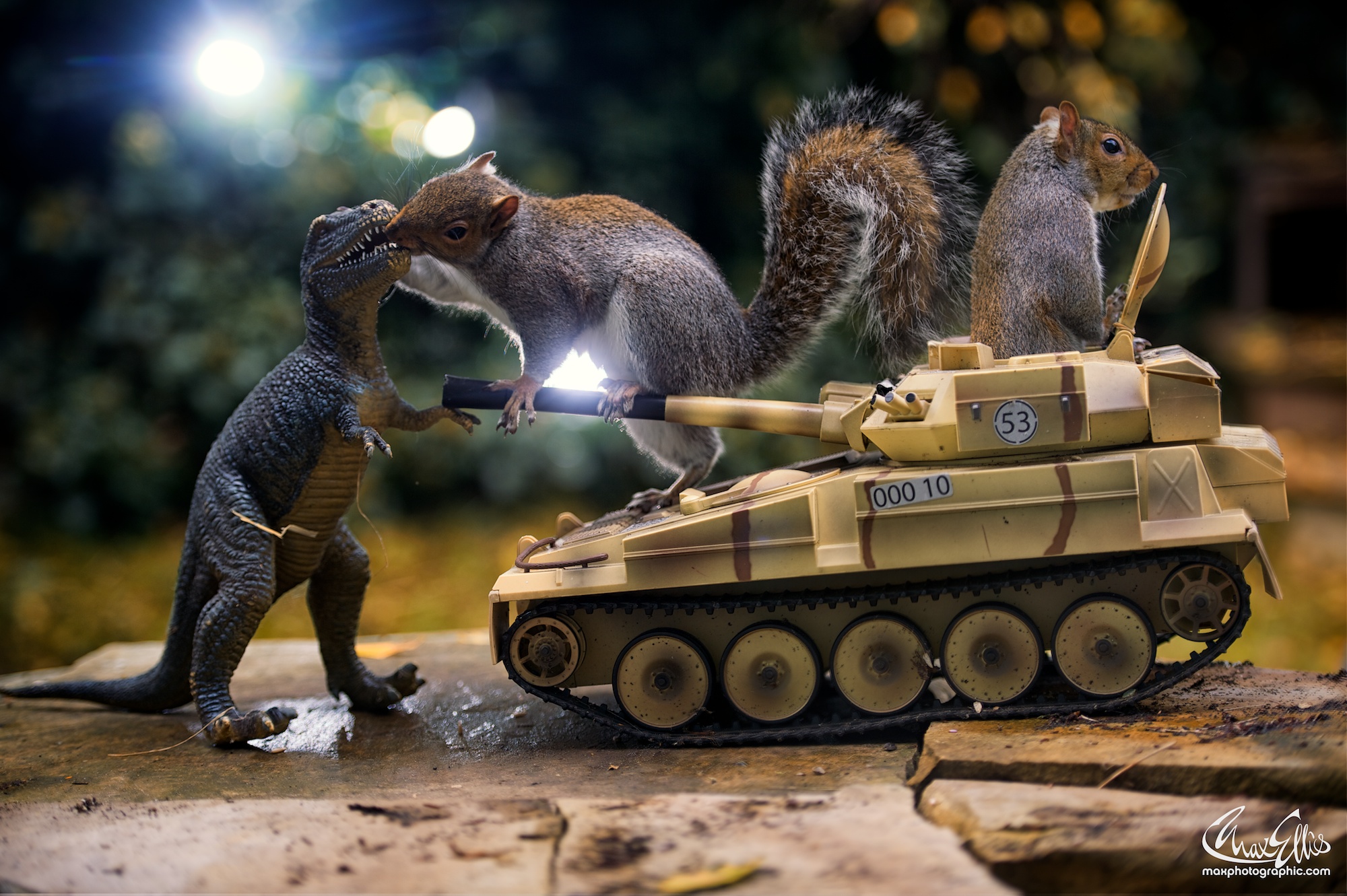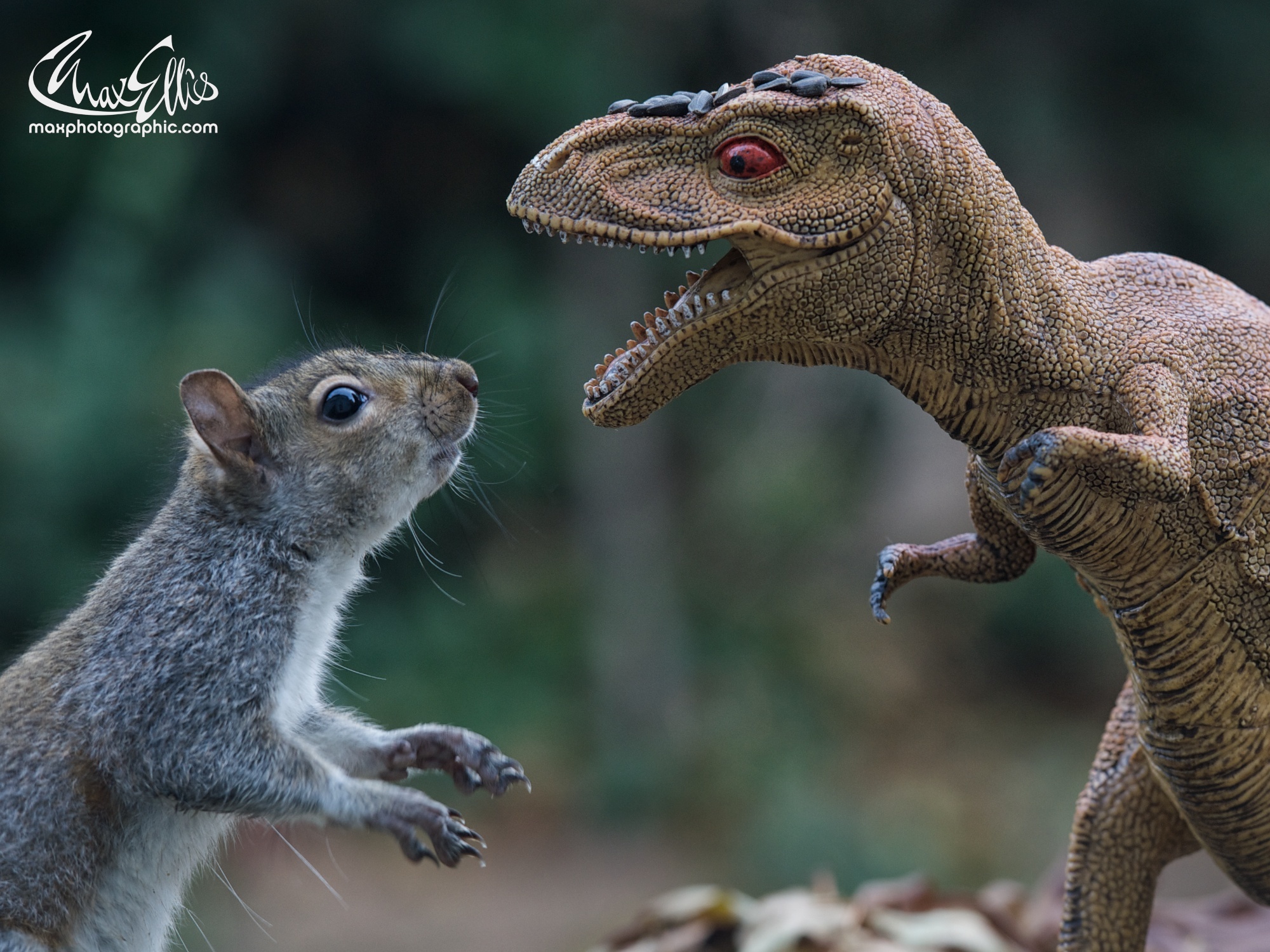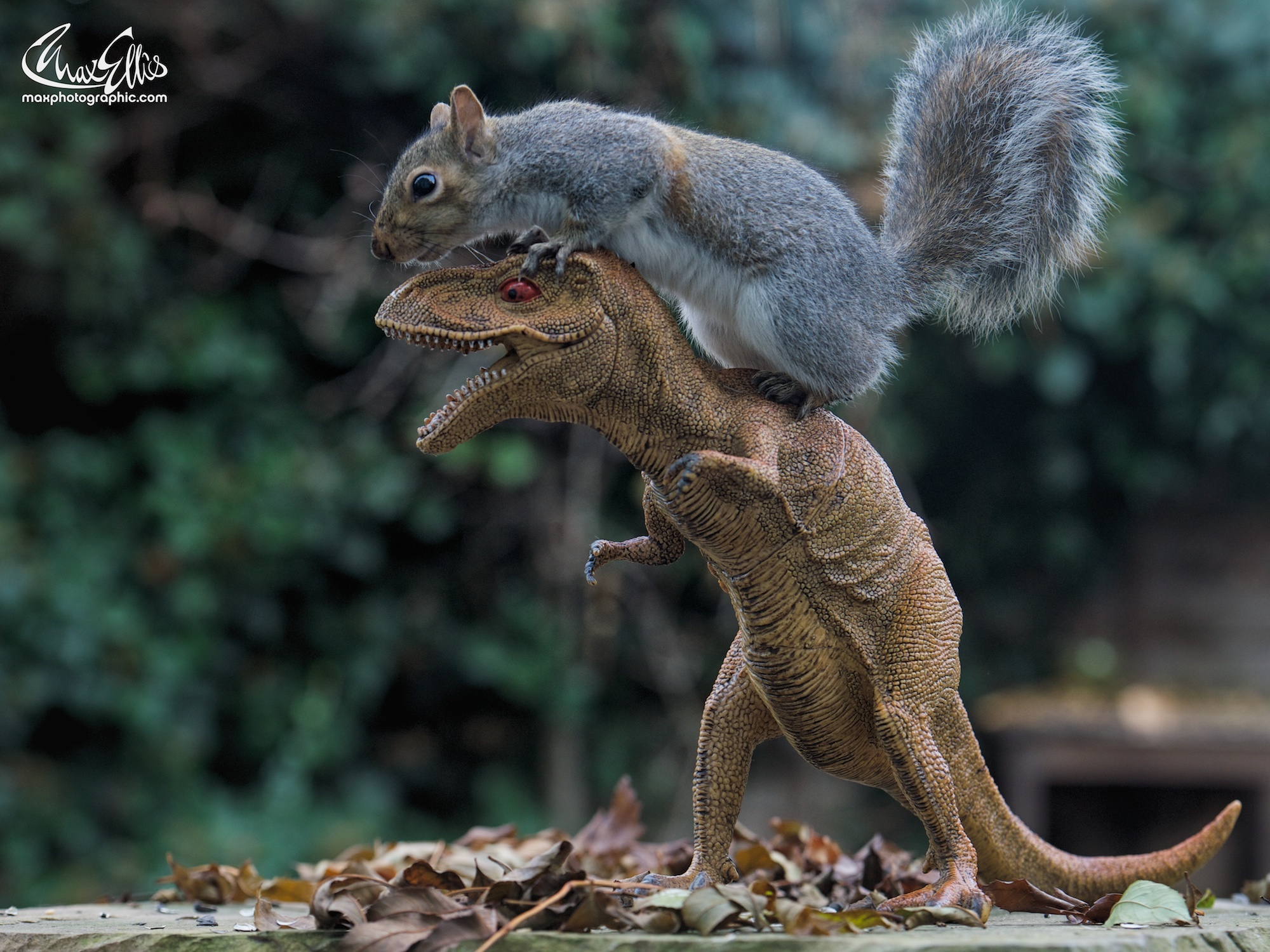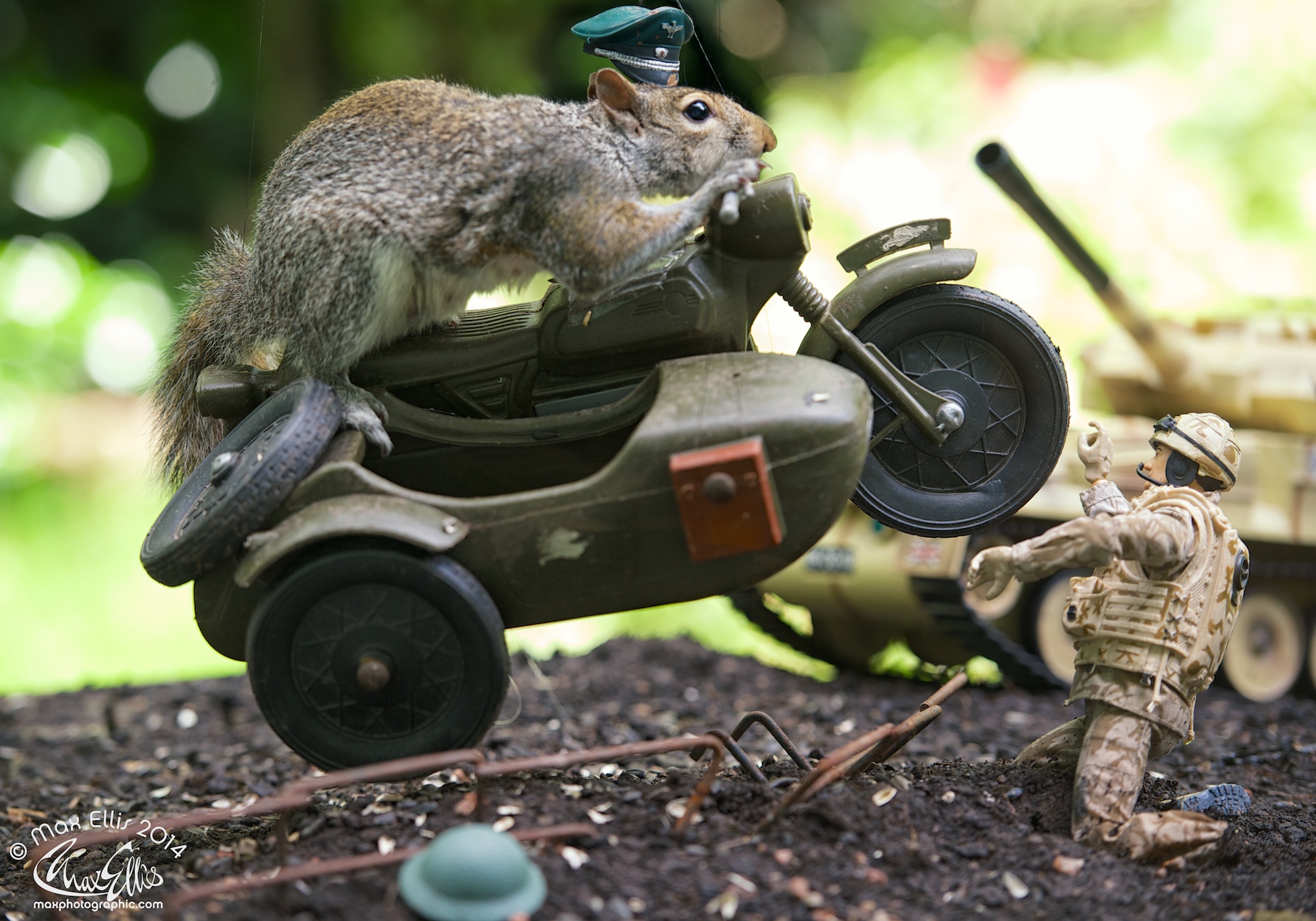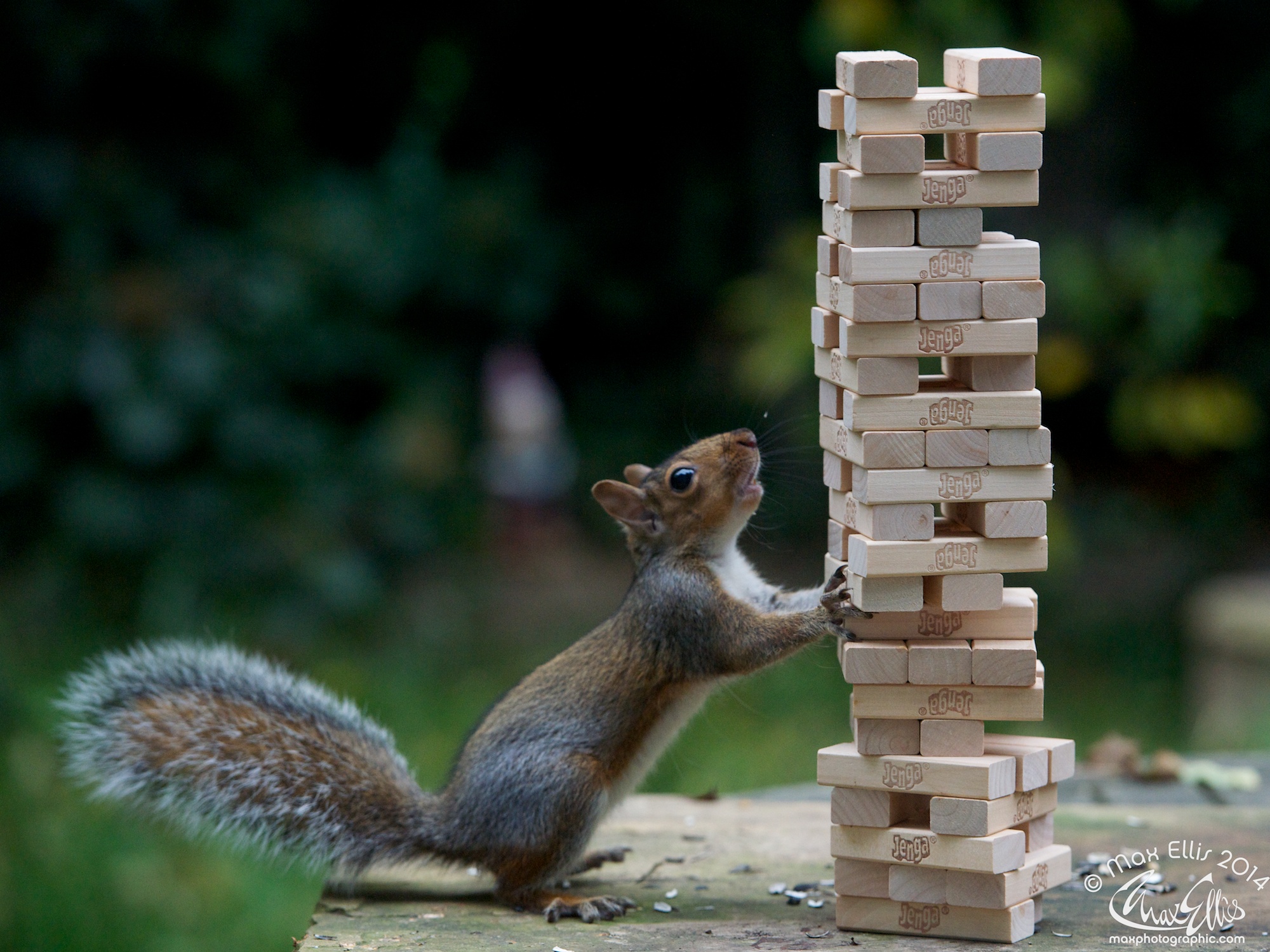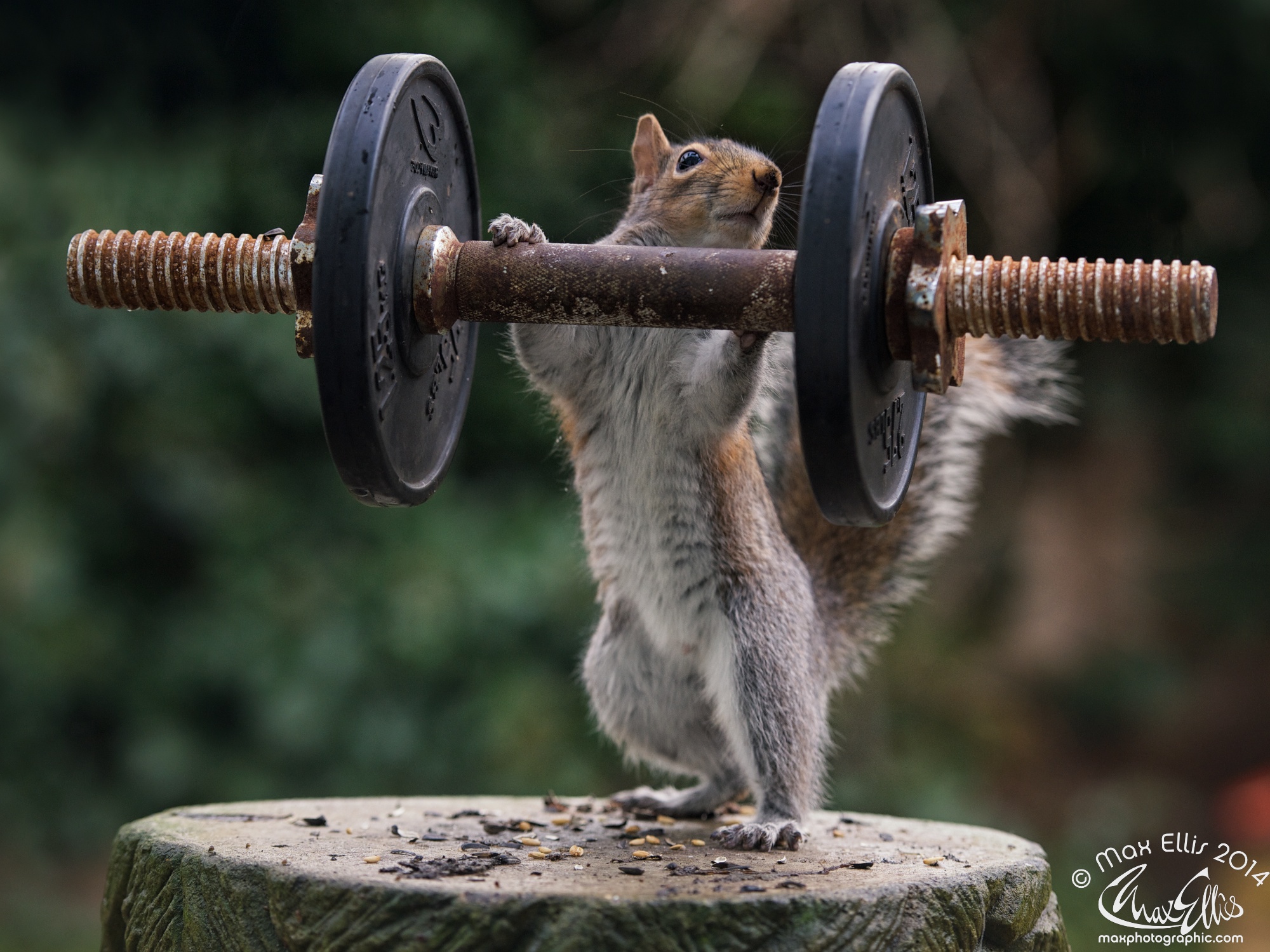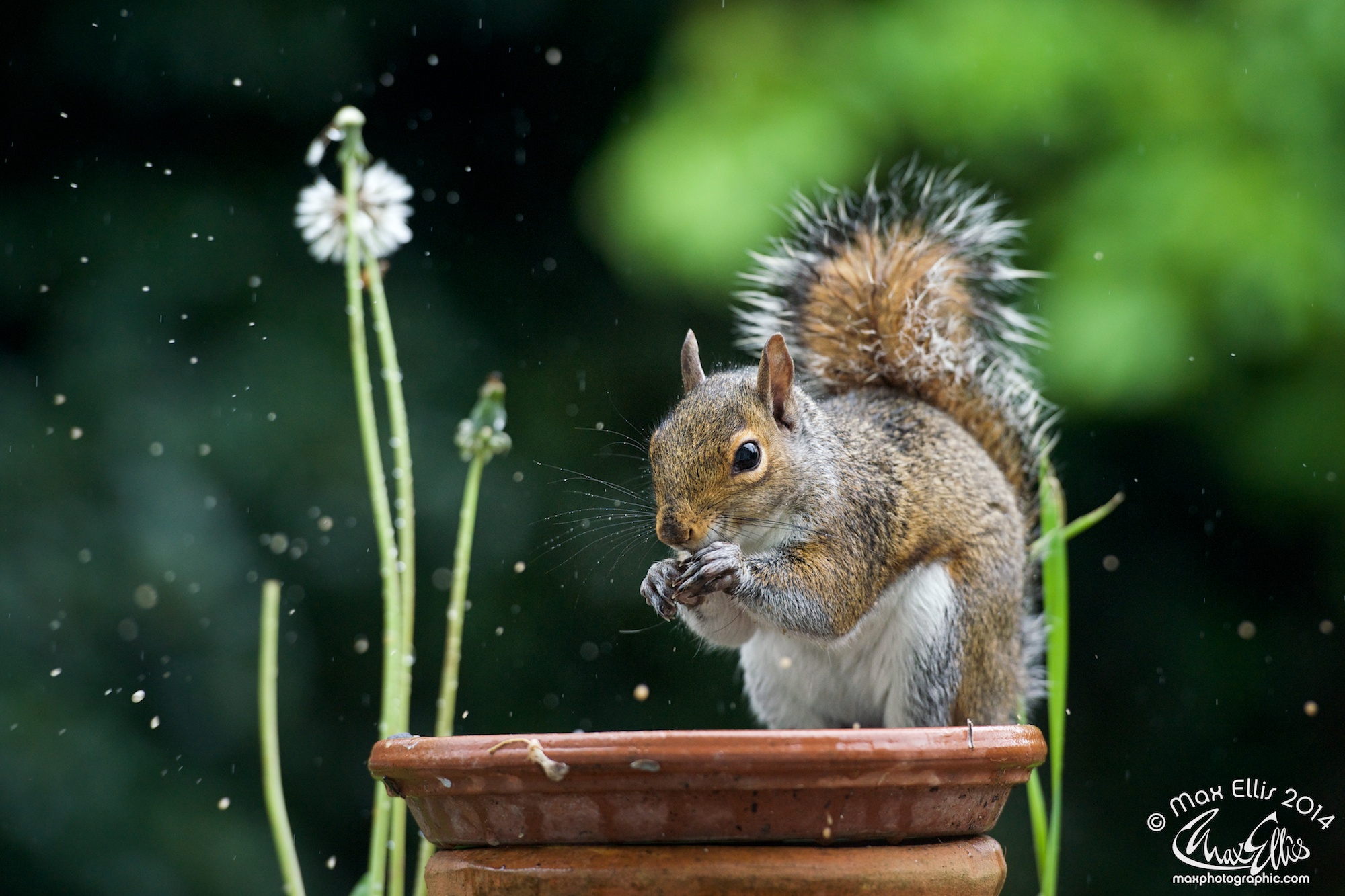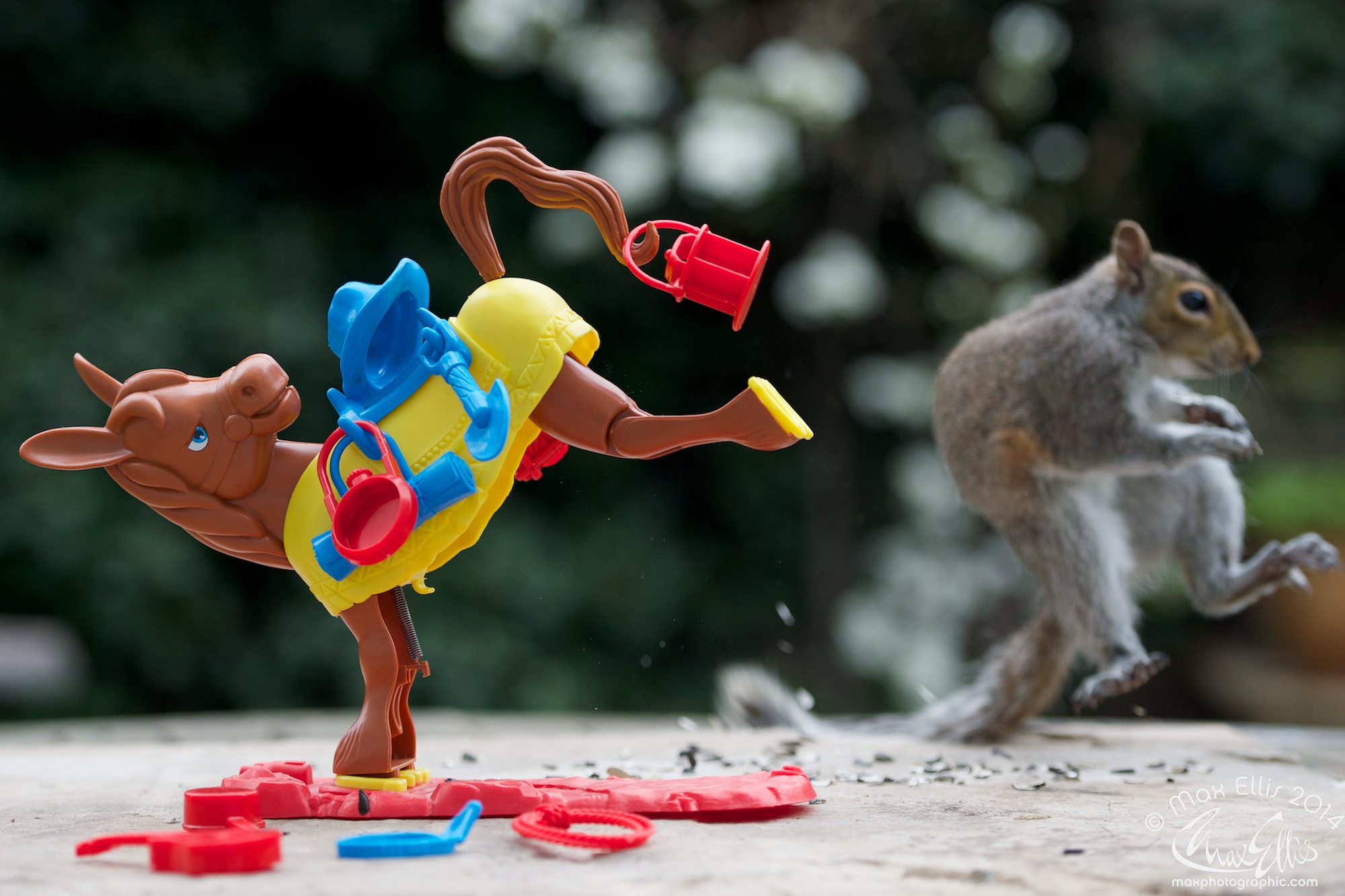 Max Ellis has spent the past 20 years as a professional illustrator and photographer
The squirrels in these images live in the big trees behind his garden. They come every day to see whats new and investigate  fishing line in some cases like dumbells, but everything you see here actually happened.
All image taken from: Here